SOCIAL MEDIA MANAGEMENT
Go For Social Media Marketing, Engage Your Audience, Make Them Your Brand Promoters And Customers
Social media is the primary choice for businesses to reach out to potential customers, regardless of the service they provide. Customer engagement has become integral for sustainable business, and social media transforms the way people communicate with brands.
With the right strategies for social media marketing for small business, you can use your audience as your brand promoters – one of the cheapest ways to bring your brand message and services to maximum people. Social media helps you to make relationships with people online and make them your customers. Over 40 million social media users in the UK gives every business the best ecosystem for new customers.
Testimonials
Optimise Your Content For Sharing
For making each campaign in social media effective, your contents should be optimised for sharing. Rather than getting more likes, we frame strategies to engage your customers and get more leads.
At Nothing But Digital, we always search for avenues and opportunities to understand the requirements of different types of audience. We decipher and address the needs of small and medium businesses alike.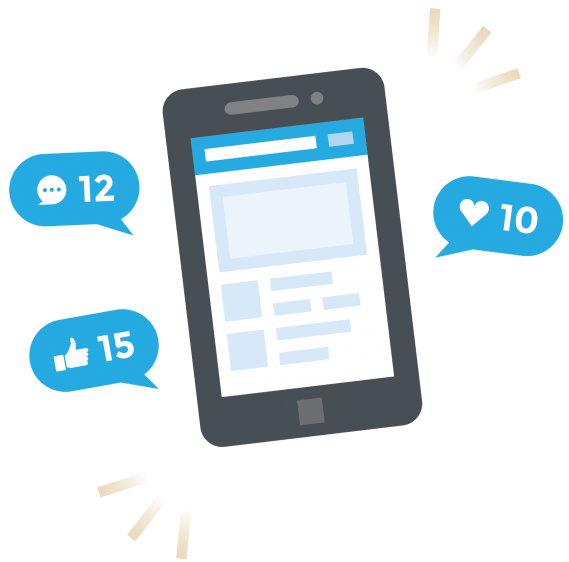 Our social media marketing experts in London can create contents that are not only relevant for your business but can make them fit your area as well.
We create great contents and make them easily discoverable by the potential clients in the areas where you serve. We also ensure the social media strategies increase the brand awareness within the industry.
Entice your customers with world-class content
We have an approach of curating contents that are relevant, well-written, and telling a compelling story. The quality of the content produced, not the quantity, encourages people to share and like, and we make social media contents that can bring the attention of the audience instantly and impress them.
Do you want to engage your followers with some special promotions? We can ensure your promotions and campaigns reaching a massive audience through time-tested social media strategies.
While Facebook is the primary platform when it comes to social media marketing, we also run campaigns on other platforms, including Instagram, LinkedIn, Twitter, and Pinterest. As a reputed Facebook ads agency, we offer unique social media marketing for e-commerce as well as services.
Based on your industry and the customer type, we choose the right platform for your campaign that can provide you with the best results. With social media tracking analytics, we will also monitor the campaigns and ensure that they are greatly engaging your audience.