IMPROVE YOUR RANKING
SEARCH ENGINE OPTIMISATION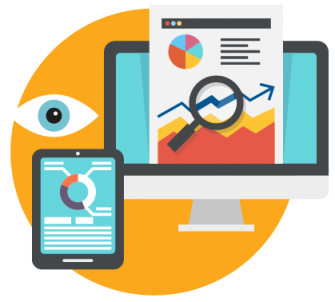 #1 SEARCH ENGINE OPTIMISATION SERVICE IN london
Grab SEO, Get The Right Customer In Front Of You
Do you know the most important characteristic of all the search engine strategies? It focuses on the customer; not understanding the clientele is the death of any SEO strategy.
Nothing But Digital offers SEO services in London with customer-centric strategies. We frame strategies based on market niches and local and national trends.
As a leading SEO company in London, we integrate off-page and on-page strategies for local searches to increase organic traffic based on small business SEO requirements. For other businesses, we go for industry-specific approaches or consider the aptitude of their customers. We focus on numbers and delivering you the result.
#1 on GOOGLE IN 90 DAYS GUARANTEED
With customised campaign strategies from site analysis to link building, we guarantee you #1 on Google in 90 days; or we return your money.
Data-Driven STRATEGY
We will analyse the current performance of your website, run an SEO audit and identify the useful keywords and valuable information that can improve the performance of your website. It will also help us to give a realistic outcome based on your budget.
We use the most prolific keyword search, page ranking and site-crawling tools to make our campaigns comprehensive and effective. We will maximise the visibility of your website on the internet with a structured data-driven approach.
supportive and dedicated team
As a reputed SEO service company, we will create a team for you that includes an SEO specialist, a dedicated account manager and a content curator. They will work with you and understand your business and the goals.
The SEO experts will design specific campaigns for your business that can increase the traffic to your site and offer you the best ROI based on your goals.
up-to-date with google algorithm
Choosing the services of one of the most innovative SEO marketing companies makes a difference in the results.
Do you know Google changes its search engine algorithms several hundred times a year? It is hard to stay ahead of the race, but we make it possible by being up-to-date with the algorithm and our commitment to deliver the best results.
We frame "best practices" based on Google Algorithm changes and create time-tested strategies to bring your pages on top of the search results.