e-commerce & Magento WEBSITE DEVELOPMENT
Choose Magento Web Development For Optimal E-Commerce Platform
The quality of the webstore and the features decide the success of an e-commerce business.
Magento is a highly useful e-commerce platform with enormous customisation options. At Nothing But Digital, we develop Magento and streamline for the best customer experience.
As a leading e-commerce web design agency in London, we make webstores intuitive with user-friendly interface and smooth navigation options.

At Nothing But Digital, we offer Magento web development as it is flexible and can grow along with your business. We encourage our customers to choose Magento due to its flexibility, like us.
We have a team of certified Magento developers to make your webstore into a dynamic online shopping destination with endless features.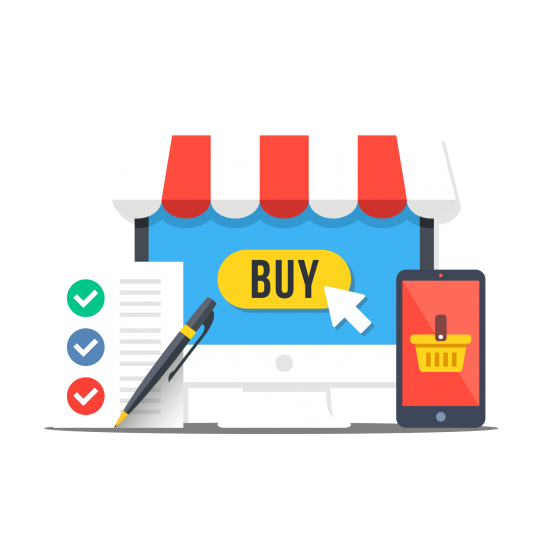 The Complete Solution
Apart from cataloguing, processing, payments and security, we integrate CRM features into webstores to convert data into sales.
Our end-to-end e-commerce solution helps you to make your business hassle-free and greatly satisfying the needs of the customers. It allows you to make instant communication with your customers, creates reminders, sends targeted notifications and much more.
Search Engine Optimised Store Pages
While we build your webstore, we also consider the SEO to enhance the reach. We simplify the navigation, reduce the size of your web pages for instant loading, remove duplicate content, create a sitemap, and more.
The SEO algorithm of Magento can give valuable information and insights about the SEO of your webstore pages in the form of scores, and we will make them optimised for search engines.
Our exposure to SEO and social media marketing will also help you to improve the sales by leverage search engine and social media.
Fully-Customised, Multi-Channel Solution
Do you want a template Magento store or a custom website? Our unmatched expertise in Magento web development will get you the ideal platform to launch your business.
With multi-channel functionality, Magento takes the lead role in our e-commerce strategy. You will get the option to choose a wide range of features while communicating with our webstore development consultants.
We listen to our clients, learn their requirements and expectations and create features and functionalities based on that. Note that it is part of our e-commerce web development process.
Talk to our consultants today, identify the functionalities and features that can make the experience of your customers higher. Choose customisation options, add-on modules and make your e-commerce an integrated experience.